Ultimate Kars
Jump to navigation
Jump to search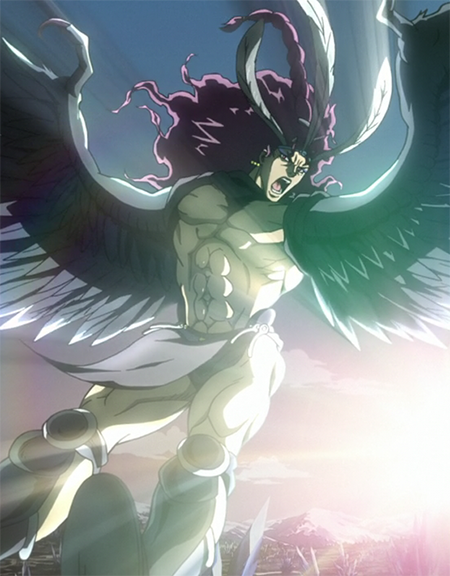 [Part 2: Battle Tendency]
[
edit
]
Joseph's final Hamon flowed through his arm and cornered him, but thanks to his cunning persistance, when the German army led by Stroheim fired the UV rays to finish him, he put on the Stone Mask with the Super Aja.
With the power of the Super Aja, the bone thorns pierced Kars, evolving him into the Ultimate Life Form.
Despite being a Pillar Man, his flesh doesn't get destroyed when exposed to the Sun's light, he doesn't age and he will never die.
He combines the abilities of all living beings, even exceeding them.
In addition, hs figure is like a Greek sculpture, a model for beauty.
Speedwagon says: "He has no weaknesses now!"
List of Statues
[
edit
]


References
[
edit
]