Okuyasu Nijimura
Jump to navigation
Jump to search
Harvest hasn't collected all the bits yet...


This page is still Work In Progress. It can have wrong or misleading info.


Here is a list of pages that need a revision.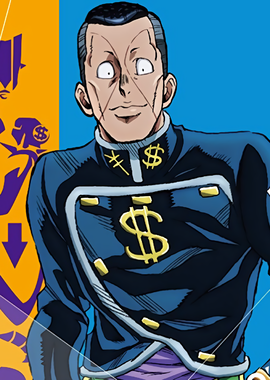 [Part 4: Diamond is Unbreakable]
[
edit
]
High school freshman who goes to the "Budo-ga Oka" Middle & High School, Keicho's younger brother.
While not an intelligent person, he fights to defend the town of Morioh alongside Josuke Higashikata and Koichi Hirose with a thick and gentle character.
He has a talent for expressing taste and cooking through words. Attends the same class as Yukako Yamagishi.
Stand: 「The Hand」
List of Statues
[
edit
]


Gallery
[
edit
]
References
[
edit
]