Erina Pendleton
Jump to navigation
Jump to search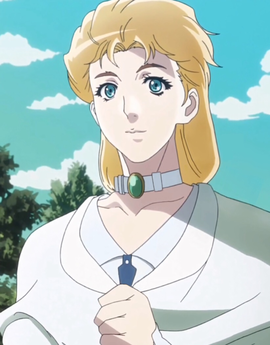 [Part 1 Phantom Blood]
A woman who devotedly nursed Jonathan until he wake up after he got wounded in the fight agaist Dio, as well as supporting him since his childood.
After that both of them married.
Therefore she became Erina Joestar.
[Part 2 Battle Tendency]
As Joseph's foster parent, she moved from London to New York where Speedwagon lived.
Her elegant presence remains unchanged, as well as her gentleness towards everyone.
List of Statues

References