Bruford
Jump to navigation
Jump to search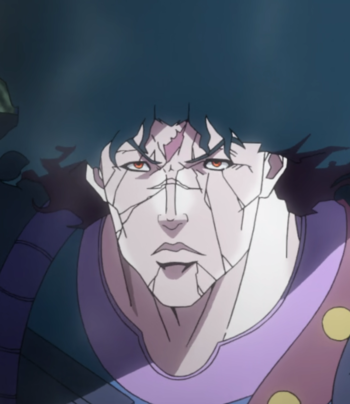 [Part 1 Phantom Blood]
A zombie who was revived alongside Tarkus.
When he was about to be exectued by the enemy army after breaking their promise he cursed them in a similar way to Tarkus and received death.
"I curse you and all your descendants"
Even as a zombie, he didn't lose his pride as a knight, receiving Jonathan's hamon while having a duel against him, and regained his heart.
He entrusted the "Sword of Luck & Pluck" and returned to Mary's.
His speciality is "Death Hair Sword Dance" using his hair, which he can move freely.
List of Statues
References